Life lately, in 10 photos
Last Saturday (27th Sept 2014): Shayne's final year-end graduation performance and ceremony. All the kids, including Shayne, had to get up at 7am and they rehearsed and performed till 1pm on that day! Hats off to all of them. Such great performers.
All ready to enter Primary 1 in 3 months time... Time flies.

:`(
Unfortunately, Shayne had a high fever on the day of his graduation performance and he even vomitted a few times on Sunday and the night before. My poor sick child. :`((
A photo taken this afternoon. Thankfully, he was finally feeling better after 3 days and he could even smile for the camera! Yay! :)
Playing with his little toys: Mr Ninja turtle on a police bike, Mr Pizza and his fellow friend, and Mr Car-racer (which he pieced together all by himself!)

.
Last but not least, a photo of (serious) Baby Nathan holding a spoon and doing a certain trick all by himself! Haha ;)
1. First, you hold the spoon
2. Next, you turn the spoon sideways slightly...
3. Finally, you flip the spoon over using your fingers and balance it on your hand! TADAA!!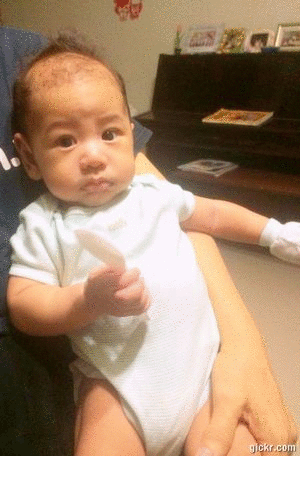 Haha my family actually sent me these 4 photos of baby Nathan performing the spoon trick while I was at work. When I'm at work and I feel bored or lonely, I'll look forward to the photos which my family will send to me. Sometimes they'll send some funny photos of my sons, or random GIFs/memes, and it really makes my day at work much brighter and enjoyable. ;)
Nonetheless, have a great week! And do check out our new partners (
privi-kids.com
and
diapers.com.sg
) which are just located at the right side. ----> There's some great discount codes for everyone too! Enjoy and happy shopping! :D